Do you feel like you've come to a place in your life where something's gotta give?  Are you at a crossroads and unsure where you need or want to go?  This is where I can help you start your journey to discovering life doesn't have to be this way anymore.
As a counselor, my job isn't to give you the answers or tell you what to do.  I believe you are capable of figuring that out for yourself.  My job is to walk alongside you as you wrestle through life's difficult moments.  I get the opportunity to equip, support, challenge and remind you that you are not alone and you are worth the hard work of change.  Counseling can be a hard and scary thing to enter in to, as it is asking us to share our deepest fears and struggles with another person.  My goal is to offer each and every one of my client's hope, peace and a place of safety, free from judgment.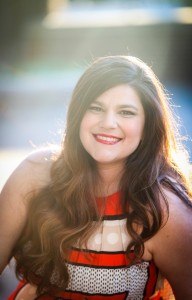 I have extensive clinical experience working with adolescent girls and women ranging in age from 13 to 65 who have struggled through life's many crossroads leaving them with symptoms such as depression, anxiety, self-destructive coping skills, poor self-esteem, relationship concerns, work/life balance, to name a few.
I am a Licensed Professional Counselor, a Board Approved Supervisor for new counselors as well as a Certified Equine Specialist in Mental Health. I earned a Masters of Arts in Counseling from Dallas Theological Seminary and a Bachelors of Arts in Psychology from Angelo State University.
I am also a frequent speaker at Polish:Refining the Details, a wonderful women's event with which I volunteer.  If you are looking for a guest speaker for your event I'd love to be considered.  I love speaking to groups and am passionate about the topics I teach on! A few topics I've taught on include healthy ways to implement boundaries in our lives, how to have difficult conversations, managing expectations, the importance to being genuine, as well as ways to be intentional with our yes's. Head on over to our Presentations & Trainings  page for more information.
I enjoy spending time outdoors, it fills my soul to soak in the sun, be in nature & hanging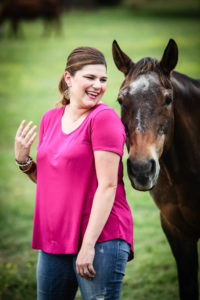 out with the horses at Jake E's.  I also have a great appreciation for my husband, Michael's, cooking and baking skills.  I am a huge animal lover and would take every stray home if I could.  I have two furry children; a 5 pound chihuahua named "Tank"erton and a 16 pound cat named Mattie.  Curling up fireside or poolside with a good book are a couple of my favorite ways to relax.