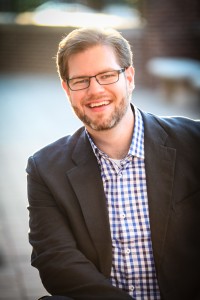 Michael seeks to understand his clients and help them gain control in their lives through practicing mindfulness and acceptance.  He loves helping couples and their families learn and use healthy communication and conflict resolution skills that facilitate safe, loving relationships.  He works with couples struggling through the grief and complications of infertility as well as those working to change their lifestyle due to health concerns.  Above all, he is an advocate for his clients.
Michael is a Behavioral Health Coach and Licensed Professional Counselor. He earned a Masters of Arts in Counseling from Dallas Theological Seminary and a Bachelors of Science in Human Development and Family Studies from Texas Tech University. Michael has worked in a wide array of settings: behavioral health private practice, schools, residential treatment facility, and an inpatient treatment facility.
During Michael's down time he enjoys running at White Rock lake, singing and strangely enough, reading research articles about the latest studies in psychology and behavioral health.  To Tiffany's delight, he also loves to cook and bake and is always trying new recipes.  He is also an avid fan of the show Friends.